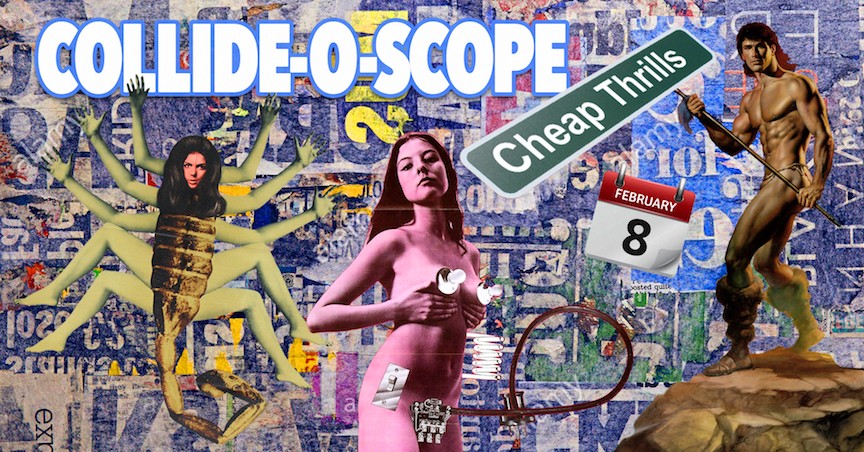 Collide-O-Scope: Cheap Thrills
Choose Your Price - All tickets are the same program.
Only the video wizards of Collide-O-Scope could concoct an evening of entertainment this funny, this thrilling and this demented! This all-new show promises to be a cavalcade of expertly crafted montage, packed with absurd pop culture ephemera, obscure oddities, and awesome music - all remixed and mashed into an evening of epic entertainment. We've got a trove of recently unearthed treasures that we can't wait to cut together into a new mind-melting video mix that will titillate your eyes and ears! Only Collide-O-Scope could deliver such cheap thrills as these - right to your home!