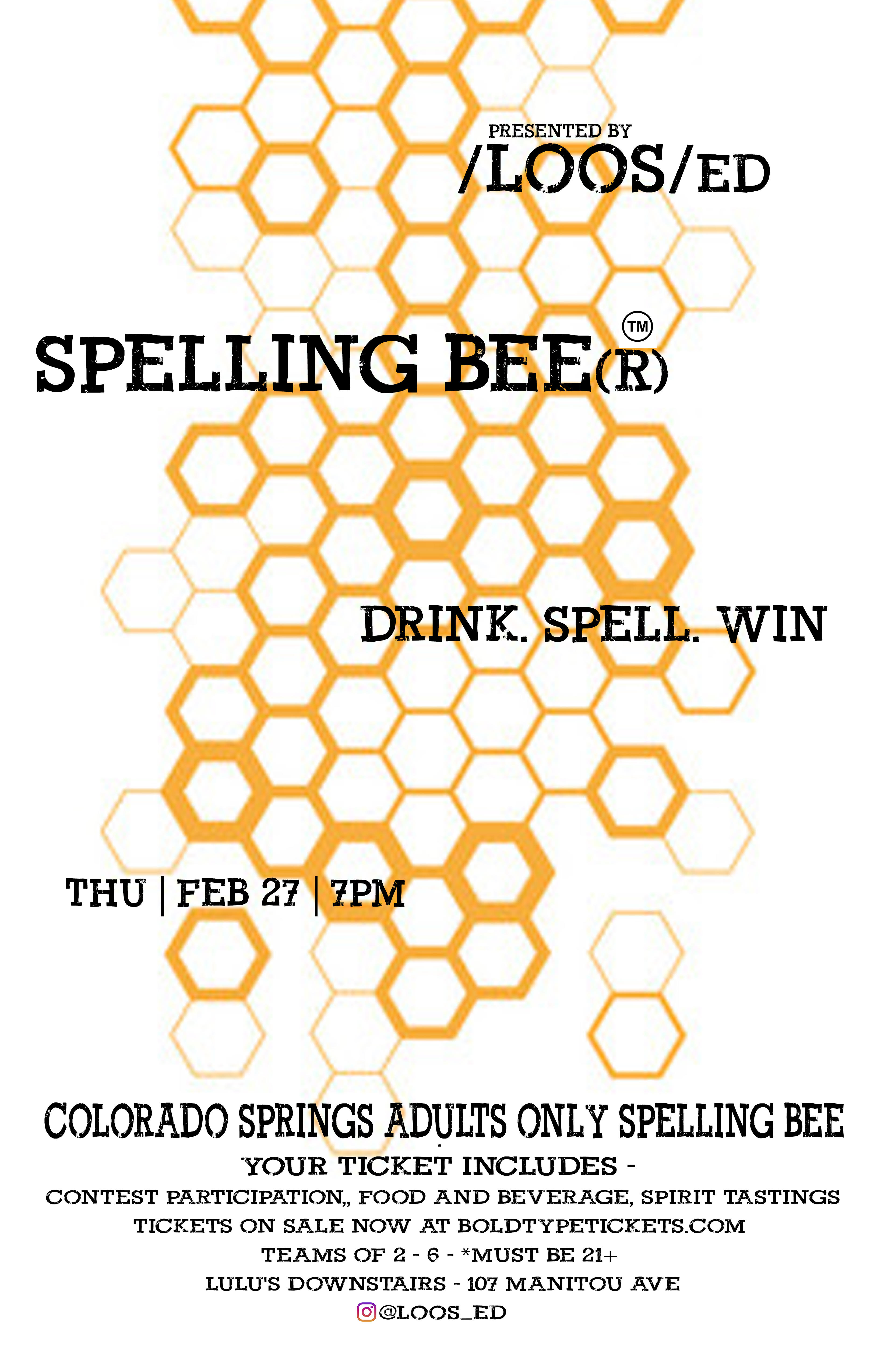 Colorado Springs Spelling Bee(r) presented by Loosed Concepts & Springs Native
Grab your smartest friends and get ready to Drink. Spell. Win.
*This is a team event with each team built of at least 2 and no more than 6 spellers. The size of your team doesn't matter as much as who's on it. Think quality not quantity.
*The basic layout is simple: each team receives their word and has up to one minute to collaborate on the correct spelling. When your minute is up, you have to display your written word to the judges. If correct, you move on to the next round, if incorrect, you can use any of your bonus cards (purchased in advance) to stay in the competition. Rounds continue in this fashion until two teams remain and we head to the final elimination round.
*Full rules will be emailed as soon as you complete registration...so get your tickets already!