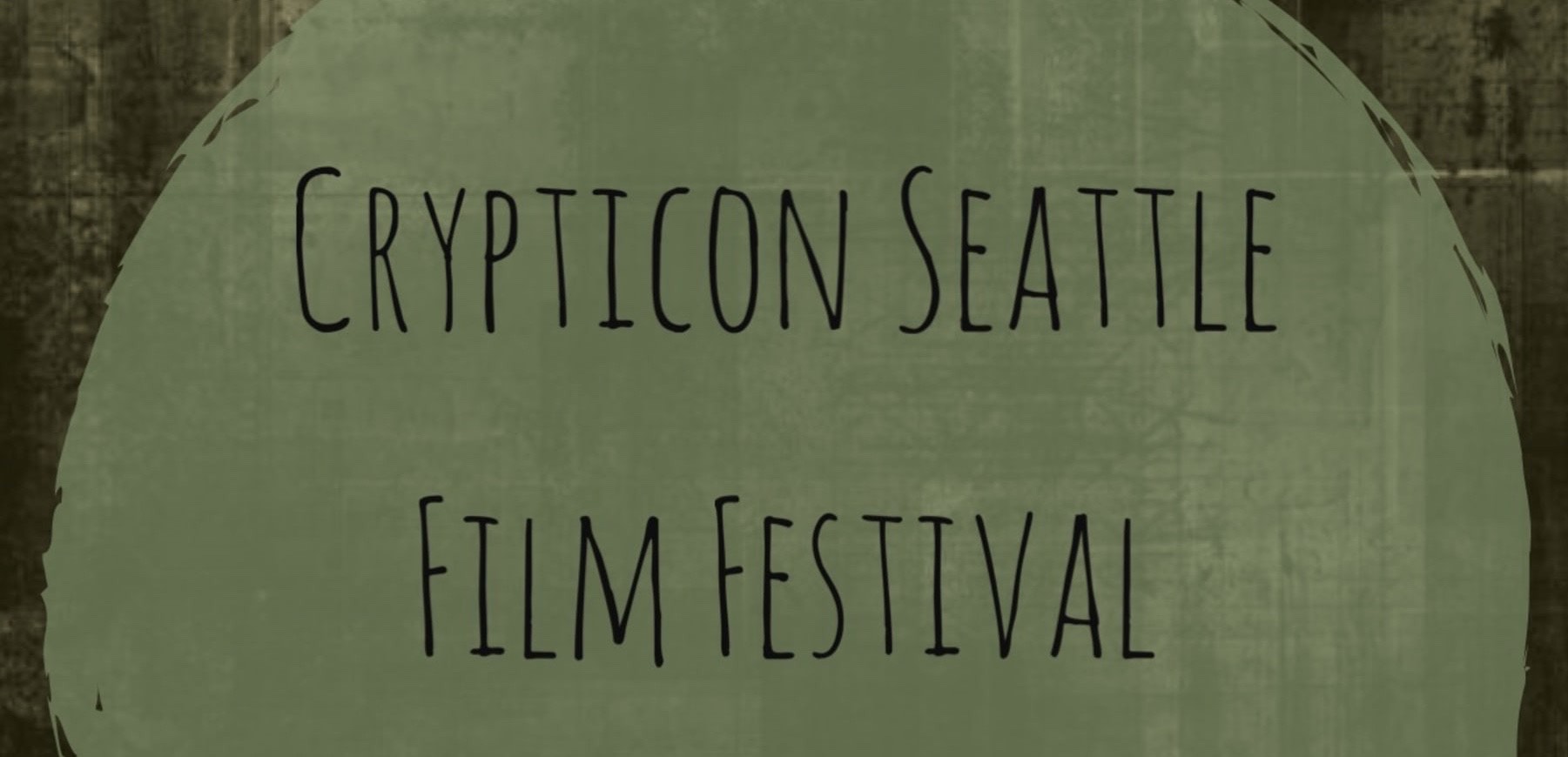 Crypticon presents
Shorts Block WA
Available to stream September 20th at 1pm (Pacific)
Films will be available to stream for 24 hours
Run time: 127 minutes
LOOP: Mayhem erupts in a quiet suburban neighborhood as the result of sinister influence. Listen. Smile. Obey. LOOP.
Witches Get Stitches: A coven of ancient witches begin to conjure a demon with a blood sacrifice... "But cutting myself HURRRRRTS! NO!"
The Pod People: After a night of drinking, a young man wakes up with a headache, a hangover, and rapidly spreading infection taking over his body.
The Keeping Cost: A husband stuck in a perpetual cycle of enacting revenge on the man who killed his wife, carries on as an outside force observes the events.
Solitude: Musings on solitude and nature. Like a truck commercial. With monsters.
Breakfast With Benjamin: A look into the mind of demented chef Benjamin Bates in his popular cooking shown as reality falls apart and shows what really is going on.
Lily: Lily is a seemingly normal little girl with one dark secret... a secret her new babysitter is going to discover.
Chain Letter: It was a night of friendship and gaming, then Joey got a text that would change everything.
A PURPLE VISION: Ellie Campbell is a shy outcast, trying to fit in at a party. Her jealousy gets the best of her and a special elixir changes everyone's perspective of her, for better and... for terror.
It Came From The 80's!: A collection of three 80's-inspired horror-comedy film trailers parodying zombie, slasher and monster movies. The Sitting Dead follows a pregnant couple in a dystopic world where zombies have taken all the chairs. "Jump Scare II: Double Dutch" follows a gym teacher and his evil twin who kill students with jump ropes. "Snack Time" follows a police chief's mission to stop a monster vending machine.
blind spot: In midst a toxic relationship, Sara is tested when she has a different way of handling a deadly accident than her boyfriend, Brandon. A story of love, loss, and making the right choice even if it means losing everything.
LANE 9: On Halloween 1979, a small Midwest town is turned upside down after a transient evil takes up residence in Lane 9 of the local bowling alley.
The Fork: A game of cat and mouse. Sophie toys with her food then struggles with the ethics of her first slaughter. After her first taste of blood she goes with her instincts.
For additional film information: https://crypticonseattle.com/film-festival/