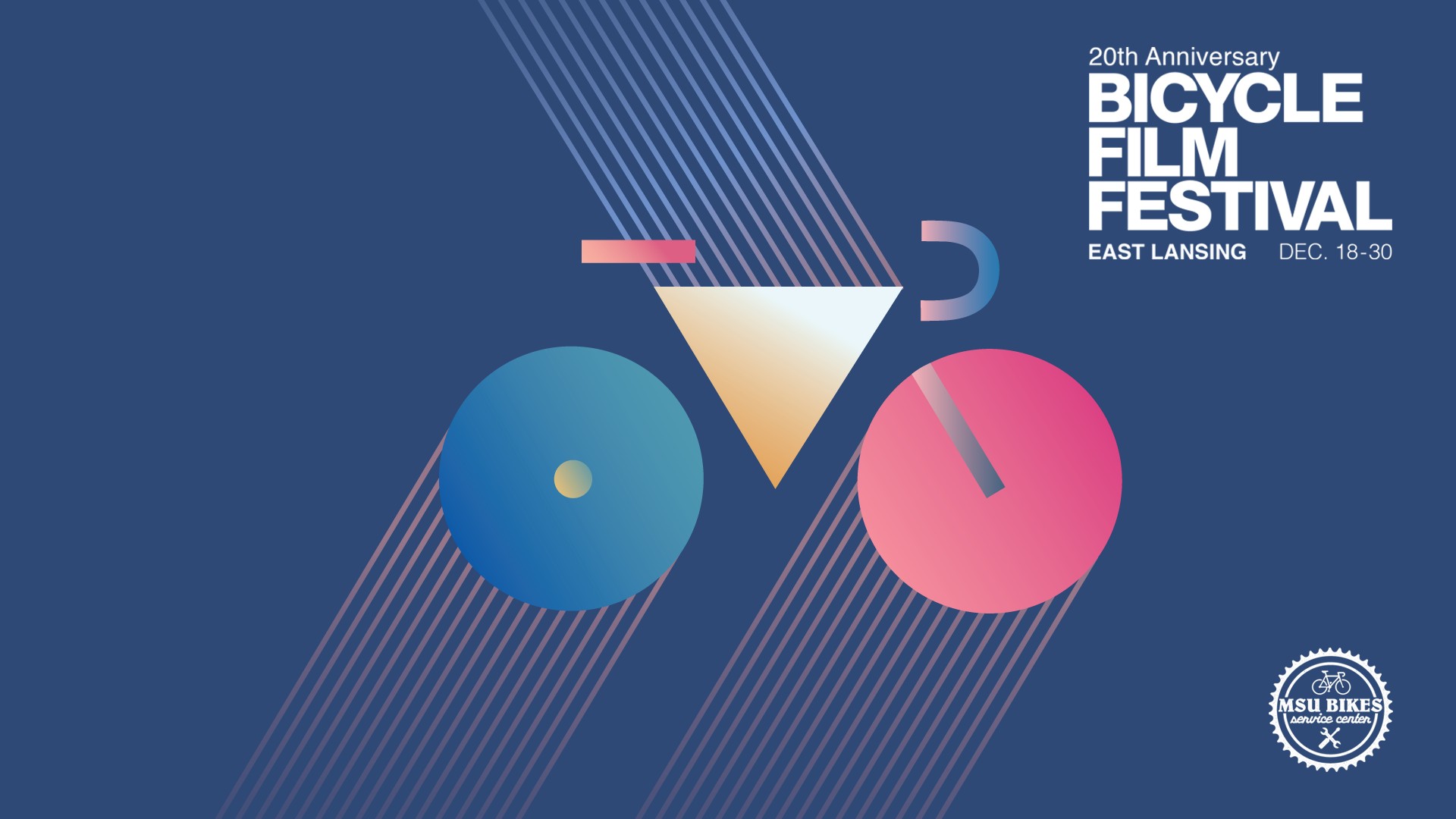 Bicycle Film Festival - East Lansing
Start streaming December 18th, 7pm (Eastern Standard Time)
All prices are in US Dollars
The 20th Anniversary of Bicycle Film Festival is going virtual. BFF is arriving in East Lansing virtually on December 18-30. Hosted by MSU Bike Service Center.
Bicycle Film Festival has been celebrating bicycles through art, film and music the last 20 years. The physical BFF spanned the world in over 90 cities worldwide to an audience of over one million people.
The festival has an incredible history of working with the most important artists, filmmakers, venues, and institutions around the world. BFF East Lansing is presenting an international selection of the most important short films from our collection.
BFF Select Shorts
The East Lansing program will appeal to a wide audience from film connoisseurs to avid cyclists and everything in between. Let the BFF curated collection of short films take you on a journey around the world as we learn about a charismatic Ghanian immigrant in Amsterdam who teaches refugee adult women to ride bikes - experience a birds-eye view of a BLM bicycle protest ride from New York to DC - feel the anguish of a father's loss - the struggle of a young woman and her bike in Iran - and reprieve from genocide through cycle sport.
Donate to Help the Lansing Bike Co-op Pay for Their Building:
The Lansing Bike Co-op needs to raise $10,000 by the end of this year to continue operations.
Click here to learn more about the Co-op and to help them continue to do the great services they've been providing the community for the past 6 years.