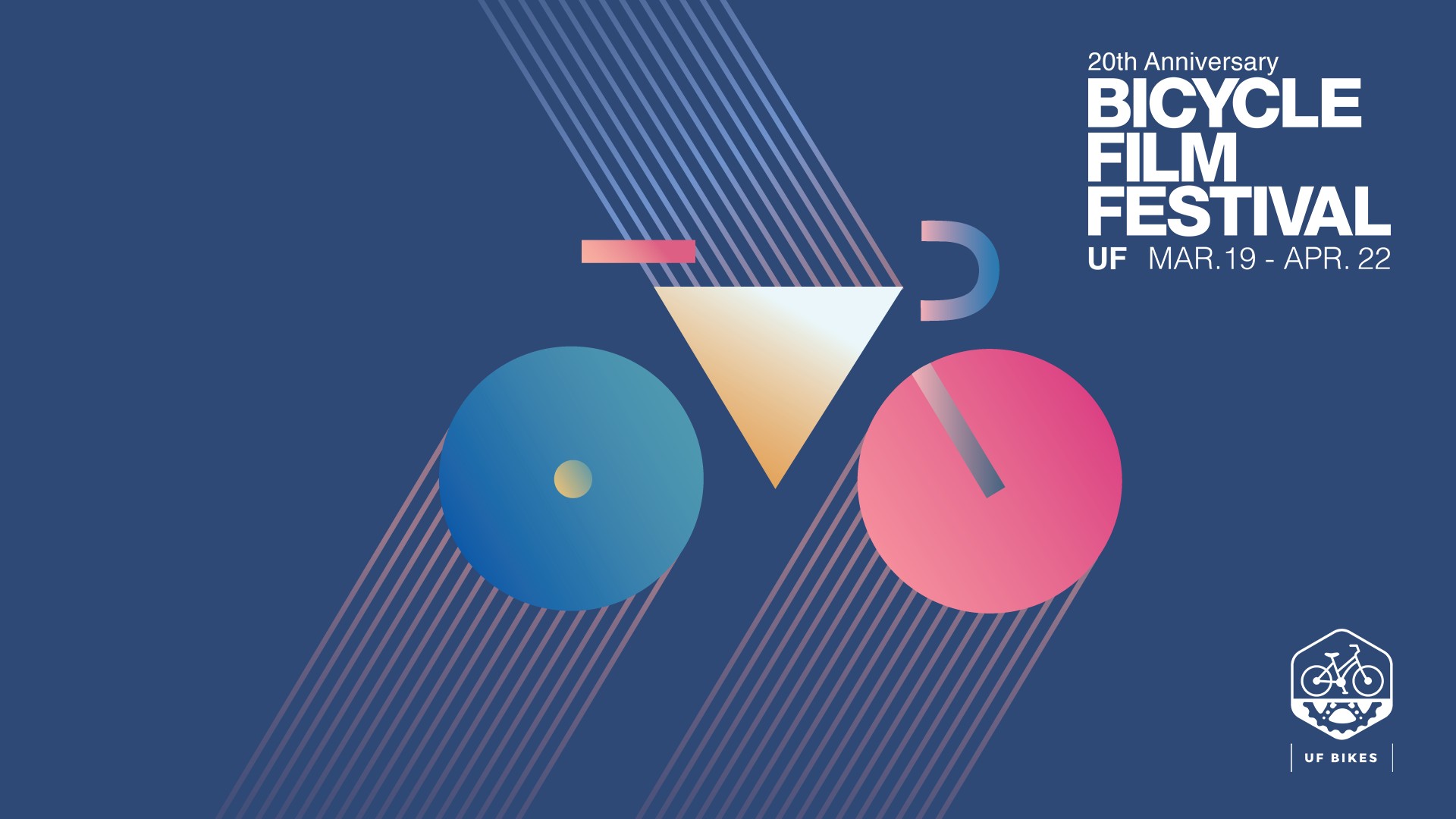 Bicycle Film Festival - UF
Available to stream March 19 - April 22, 2021
The 20th Anniversary of Bicycle Film Festival is going virtual!
The BFF is coming to UF virtually from Friday, March 19th until Thursday, April 22nd.
UF & Gainesville Community Members Attend Free using the code provided by UF Bikes.

Hosted by UF Bikes
Partners:
Office of Sustainability
Gators Going Green

Bicycle Film Festival has been celebrating bicycles through art, film and music for the last 20 years with over 90 cities worldwide and a viewer audience of 1 million and growing. The festival has an incredible history of working with the most important artists, filmmakers, venues, and institutions around the world.

How does the virtual Bicycle Film Festival UF work? A ticket allows you to view the 90-minute short film format from Friday, March 19th at 6:00pm EST through Thursday, April 22nd at 11:59pm EST streamed to your computer, tablet, or smart TV by simply clicking on the link provided by email 15 minutes before opening date and time. Ticket prices are "sliding scale" $10, $15, $20 so all ticket prices entitle you to the same content. You may view BFF in one sitting, or as you will, from the comfort and safety of your home.

BFF Select Shorts appeal to a wide audience from film connoisseurs to avid cyclists and everything in between. The curated collection of select short films will take you on a journey around the world, covering such topics as:

-The first BMX crew in Nigeria
-A charismatic Ghanian immigrant in Amsterdam who teaches refugee adult women to ride bikes
-A bird's-eye view of a BLM bicycle protest ride in New York
-New York City through the lens of female bike messengers
-Two women who bring a small town together around mountain biking and their pizza shop
-The struggle of a young woman and her bike in Iran
-The story of Florida cyclist, Leo Rodgers
——————————————-