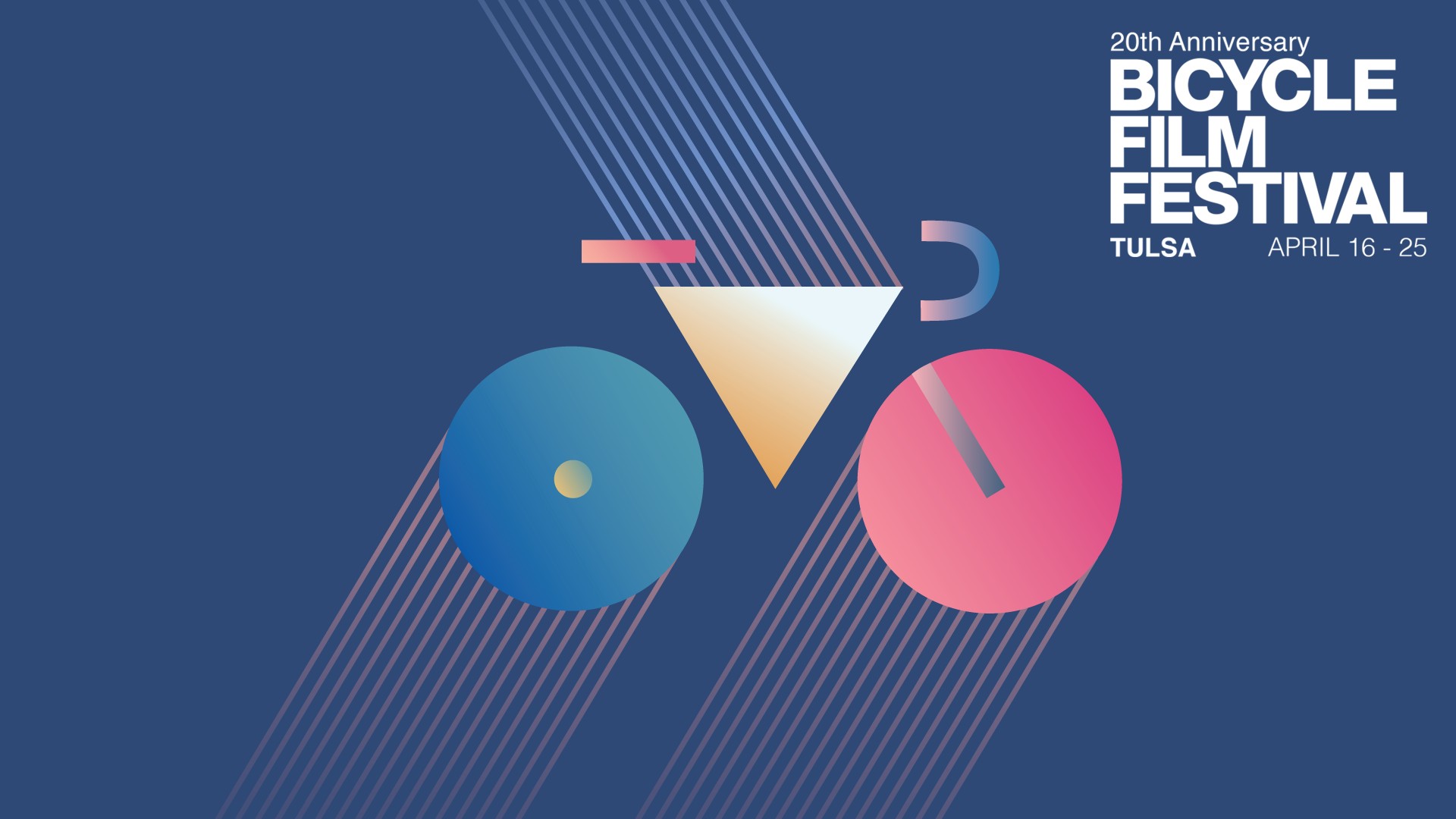 Bicycle Film Festival - Tulsa


Select Short Film Program
Available to stream April 16 - 25, 2021
The 20th Anniversary of Bicycle Film Festival is going virtual!
BFF is arriving in Tulsa virtually April 16 - April 25 .

Bicycle Film Festival has been celebrating bicycles through art, film and music for the last 20 years with over 90 cities worldwide and a viewer audience of 1 million and growing. The festival has an incredible history of working with the most important artists, filmmakers, venues, and institutions around the world.

BFF Select Shorts appeal to a wide audience from film connoisseurs to avid cyclists and everything in between. The curated collection of select short films will take you on a journey around the world, covering such topics as:
The first BMX crew in Nigeria
A charismatic Ghanaian immigrant in Amsterdam who teaches refugee adult women to ride bikes
A bird's-eye view of a BLM bicycle protest ride in New York
New York City through the lens of female bike messengers
Two women who bring a small town together around mountain biking and their pizza shop
The struggle of a young woman and her bike in Iran
The story of Marshal "Major" Taylor
A large portion of ticket sales will go towards bringing back The Dreamland Theatre.
The Dreamland Theatre was located in the Greenwood District of Tulsa. It was founded by John and Loula Williams who were pioneers of Black Wallstreet. It was a community hub for all citizens of Tulsa to enjoy films. During the Tulsa Race Massacre of 1921 the Dreamland was one of the places that the community came together to save their neighborhood.
The theater was destroyed by an angry mob along with the rest of Greenwood District. Greenwood was rebuilt and better than ever and then again destroyed this time by eminent domain abuse and so called "urban renewal." Tulsa's first film theater is being revived to bring joy, healing, and important conversations to the community through film. Black Wall Street began with dreams of what Oklahoma could be and became all of that and more. With Dreamland, dreams will come to life in a neighborhood near you.

How does the virtual Bicycle Film Festival Tulsa work? A ticket allows you to view the 90 minute short film format from Friday April 16 at 6:00pm CT through Sunday April 25 at 11:59pm CT streamed to your computer, tablet, or smart TV by simply clicking on the link provided by email 15 minutes before opening date and time. Ticket prices are "sliding scale" $10, $15, $20 so all ticket prices entitle you to the same content. You may view BFF in one sitting, or as you will, from the comfort and safety of your home.
——————————————-