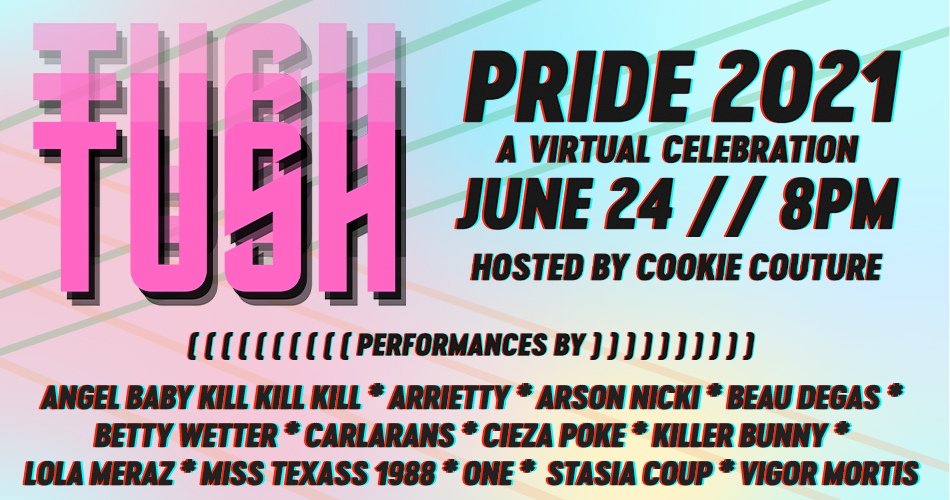 TUSH PRIDE!
Thu, Jun 24 at 8pm (Pacific)
Choose Your Price - All tickets are the same program
TUSH! Is back online for PRIDE! To make this an extra special celebration we have a packed lineup of spectacular guests including: 


Stasia Coup CarLarans
Arrietty
Killer Bunny
One
Vigor Mortis
Lola Meraz
Gieza Poke
and special guest host Cookie Couture!


Brought to you by your regular Tush cast: 

Arson Nicki
Angel Baby Kill Kill Kill
Beau Degas
Miss Texas 1988
Betty Wetter