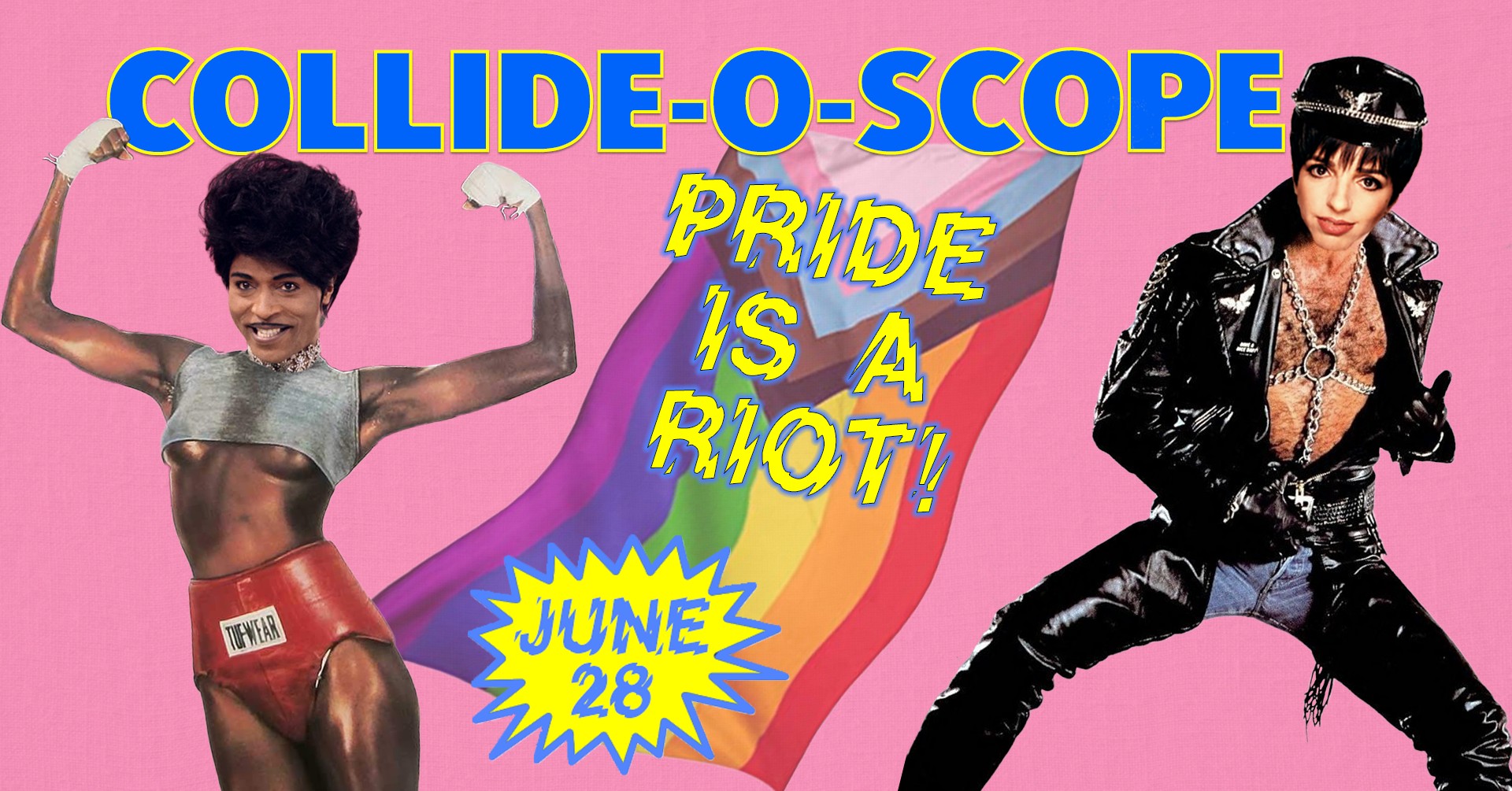 Collide-O-Scope: Pride is a Riot!
Choose Your Price - All tickets are the same program
Join us for one of our biggest and best shows of the year, bursting with fun, frivolity, politics, and pizzazz! A celebratory freakout of found-footage mayhem, mashing up and remixing queer history and pop culture into a dizzying video spectacular full kaleidoscopic color, music, comedy, and history. You'll laugh, you'll cry, you'll cringe as you join the video wizards of Collide-O-Scope on a voyage of sight and sound, exploring the wonderful, weird, marvelously messy spectrum of Pride!