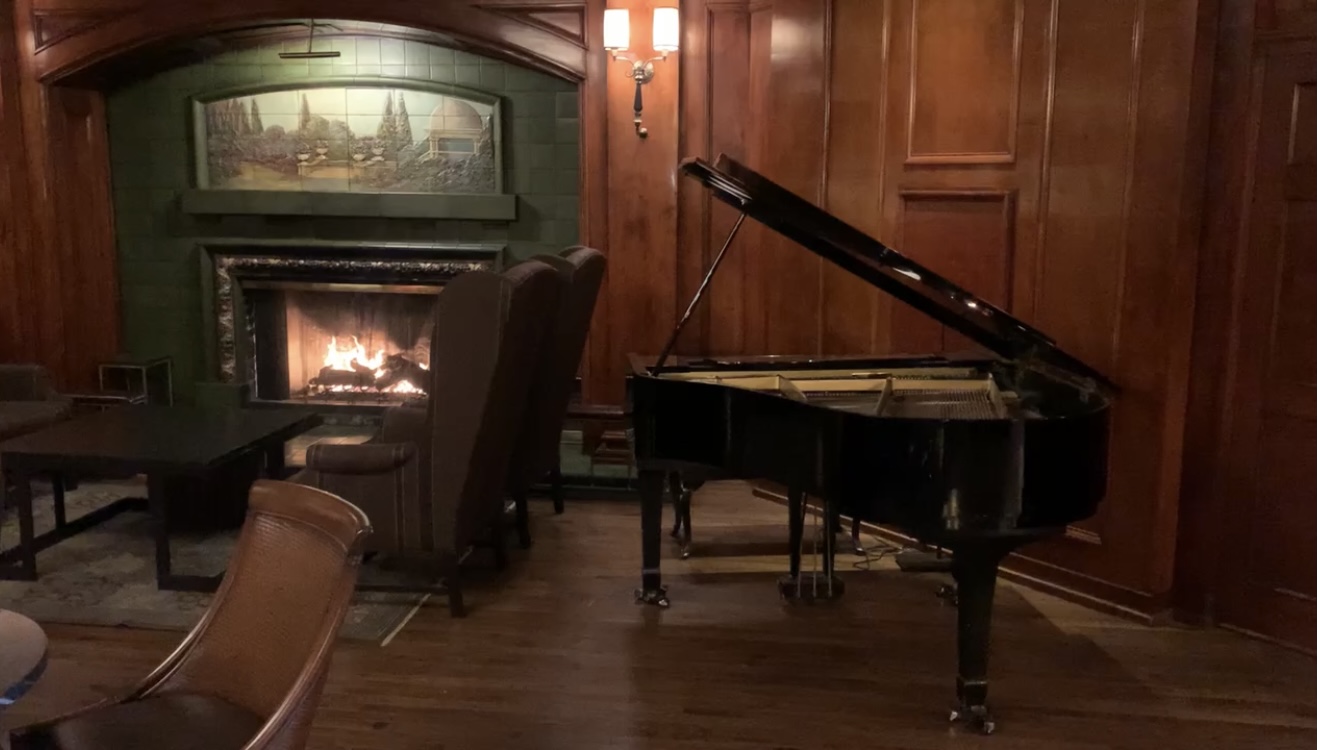 Silent Reading Party (In Person) - Jan 5
Every first Wednesday of the month at 6 pm, the Fireside Room at Hotel Sorrento goes quiet and fills with people. You bring whatever you feel like reading and read it silently, to yourself, while Paul Matthew Moore plays exquisitely relaxing piano music and servers bring you food and drinks.
In years past, the popularity of the party meant there was a line out the door, and seats were very hard to get. But we've made some improvements, and now you can reserve your spot in advance! Click here to see photos of the tables, chairs, and barstools available for reservation.
Note: there is a $20 food or drink minimum per person, which is not included in the reservation fee. The full dinner menu of the Sorrento's new Italian restaurant, STELLA, is available in the Fireside Room during this party.
This party is indoors and masks are required when not in your seat.
The reading party makes for a romantic date night, a relaxing night out with friends, or a fun solo activity in the city. The Silent Reading Party has been replicated around the world — from San Francisco to Brooklyn, from Nigeria to Australia — but we started it in Seattle, and we do it best.
HOW TO ATTEND FROM HOME ON ZOOM
The Zoom version of this party (tickets here) is a live broadcast from the Sorrento on first Wednesdays. All other Wednesdays of the month, the Zoom party is broadcast from the apartment of the party's inventor and host, Christopher Frizzelle.