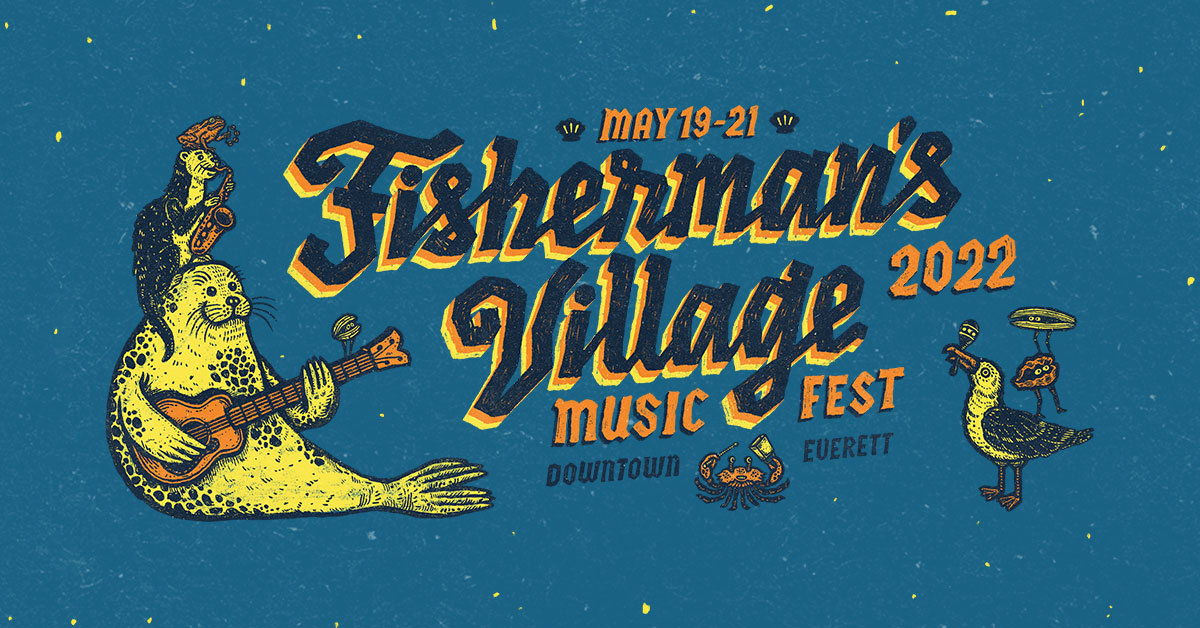 Fisherman's Village Music Festival 2022
Thu, May 19, 2022 at 4pm - Sat, May 21, 2022 at 11:45pm
Fisherman's Village Music Festival has announced their 2022 lineup slated for May 19-21 in Downtown Everett. Fisherman's Village, now on its ninth year, has consistently delivered an authentic northwest rock and roll experience capturing ears and hearts from the Puget Sound. Slowly, yet steadily growing its lineup each year, Fisherman's Village will include Jazz Rap pioneers Digable Planets, Texas blues-rockers Black Joe Lewis & the Honeybears, SYML, Deep Sea Diver, Haley Heyndrickx, S.G. Goodman and more (FULL LINEUP BELOW). This year's festival will take place in as many as six indoor/outdoor stages and venues in the heart of Downtown Everett.
Featured in Pitchfork, Alaska Airlines Beyond Magazine, Paste Magazine and strong coverage from Seattle Times, KEXP, Seattle Met and more, Fisherman's Village Music Festival has made an unlikely name for itself as a regional music festival in Everett. With many festivals coming back after a two year hiatus due to COVID, Fisherman's Village barely skipped a beat, offering a strong 2021 festival and night market in September, along with their Fisherman's Village Broadcasts in 2020.
"As we rode the wave of these last two years, our community's interest in live music and events hasn't waned, and it's encouraged us to continue creating these opportunities to see and feel music," said Ryan Crowther, Founder and Executive Director of Everett Music Initiative. "We've truly never been more anxious and excited for an event, and we're already fielding a lot of excitement from folks itching to get out," Crowther said.
May 2022 also marks the 10th birthday of Everett Music Initiative, the producing company of Fisherman's Village Music Festival. Since 2012, Everett Music Initiative has produced or partnered on over 400 events, bringing over 250,000 people out and about in Everett. Fisherman's Village will feature a 10th Birthday Bash, with details to be announced very soon.
Fisherman's Village Music Festival Website: http://thefishermansvillage.com