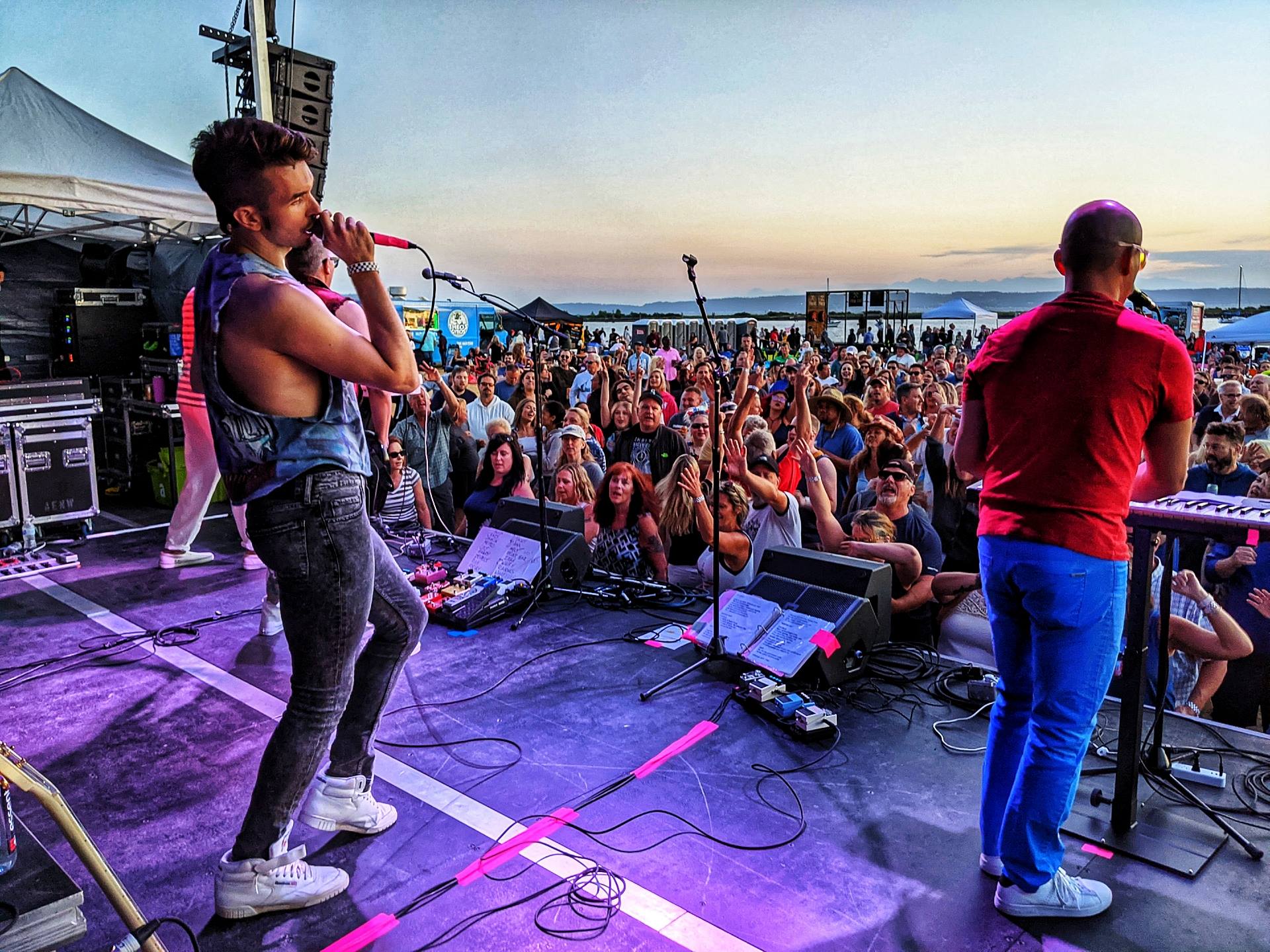 ROCK THE FOURTH
Mon, Jul 4, 2022 at 4:30pm
Our ROCK THE FOURTH waterfront concert at Boxcar Park has become an annual tradition, and this year's is certain to be the biggest yet! Don't miss the PNW's biggest party band NITE WAVE, and The Little Lies (the PNW Tribute to Fleetwood Mac), who sold out Tony V's Garage in March! Road Trips, led by Stephen Sibborn, a local cover band playing hits from the 70's to today! At 10:15, the music will lead right into the City of Everett's firework show that takes place very close to Boxcar Park, and it's one of the best firework shows in Western Washington.
A beer garden with lots of beverage options including water will be open to serve you at 4:30pm. El Mariachi Tacos Y Birria and one other food truck TBD will be on site to provide food options!
Brought to you by:
Everett Music Initiative, Elysian Brewing, Tito's Vodka, Port of Everett, People's Bank and Sound Bites Delivers
Bring Your Own Chairs.
Masks are optional.
No Coolers allowed!
21+
Tickets are $30 ADV and available at everettmusicinitiative.com (via Stranger Tickets)
Tickets will be $40 at the door
Doors open at 4:30pm
Fireworks at 10:15pm
UBER and LYFT or Walking is encouraged!
Parking at the Port of Everett is $5