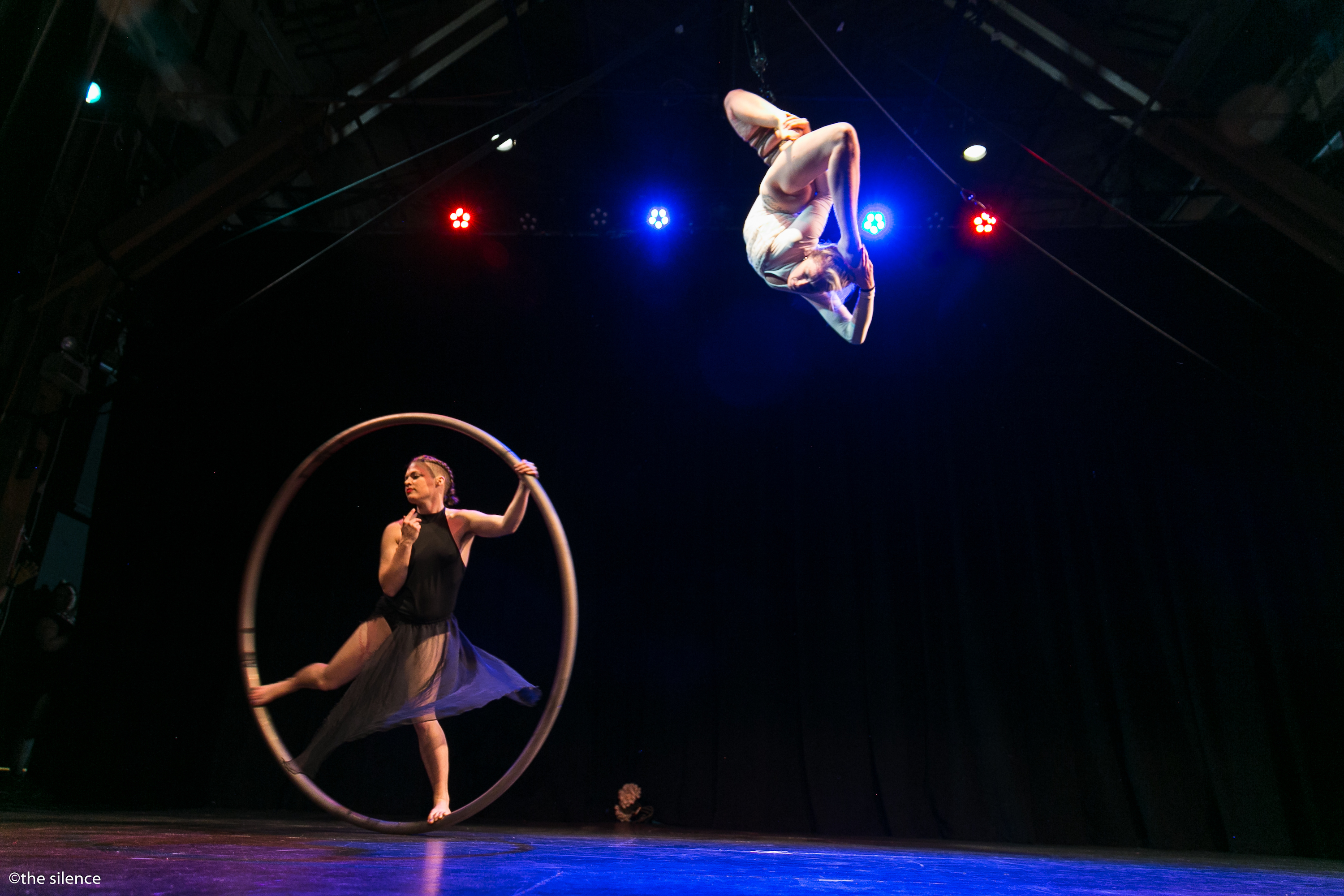 Twisted Windows


Folsom 2019

As of 9/20, we are SOLD OUT! If there are cancellations, tickets will show as being available above. Join our mailing list to be the first to know about future events! We recommend checking out Threshold at Mission Control for their Folsom Leather Edition.

Twisted Windows surrounds you with scintillatingly sensual shows on four simultaneous stages, featuring incredible international artists and unique acts you won't see anywhere else! Performances spotlight suspension bondage & shibari, while also celebrating other kinky artistic expression (and even participatory shenanigans). Exquisitely erotic, sensually subversive, and particularly perilous – kick off your Folsom weekend at this unique and indelible event at spacious SOMArts in the heart of San Francisco!

This year's featured acts include:
Synchronized bondage by Conroy, ShesANatural, Minna, & RionRiot (Portland)
Sensual aerial and acrobatic acts by Myles Higher (lyra), Andreas Fenix (straps), Ally (pole), Joey the Tiger (trapeze), Mikal (pole), Minow (silks), and Bramani Quinn (chains)
Saki Kamijoo (one of Japan's most renowned performance riggers) & Hibiki
Contortion, ballet, and self-suspension fusion by BallerinaGoddess (New York)
Cyr wheel by the incredible Sving
Seduction with rope and movement – a combination of aerial, dance, and bondage with Sophia Sky & Jim Duvall (Seattle)
Seventeen suspension bondage performances on three simultaneous stages, with bondage experts representing the best of the Bay Area and far beyond (Israel, New York, Baltimore, Denver, and more)
Dance and rope fusion by LaughingDragon & Feinix (Vancouver)
Art gallery and live painting curated by Lynn, featuring PinUps by Keegan, Andi, and Poppers the Pony
Gender diverse artistic self-suspension masochism by Nil (Denver)
Bootblacking station with Teagan, former International Ms Bootblack titleholder
...and much more, all produced & hosted by Stefanos & Shay!
What to expect at Twisted Windows:
Our events invite you to create a unique experience exploring concurrent ambient performances, innovative interactive activities, visual art, and sexy main stage spectacle. The event is intended to be enjoyed by moving about the space rather than as a seated audience. After our formal performances wrap up, you can stay and make use of our suspension points for your own scene, meet our performers, get your picture taken in our photo booth, and enjoy served chocolates (or you're welcome to continue to socialize and watch). Read some comments from past attendees here!
Need some toys or rope for your Folsom weekend? We have you covered, with vending by Wicked Grounds! Fancy some visual art? We'll be featuring a gallery curated by Lynn, with artists including PinUps by Keegan and prints for sale! Keegan will also be painting live at the event.
This event will be ASL interpreted. Venue accessibility info here.
Ticket types: The only difference between Tier 1 and Tier 2 tickets is price (ticket prices go up over time, as we sell out/get closer to the event). VIP is the only ticket type that includes seating, as well as other perks like (non-alcoholic) drink service, coat check, and more. This event is 18+, ID required.
Schedule: Doors open at 8pm, performances from 8:15-11:30pm. Bring your rope if you like, because after the performance wrap up, you can stay & play till 1am! Doors close for entry at 10:30pm.
You have questions? We have answers! Check out our FAQ!
Only VIP tickets come with a reserved seat. Please contact the producers for accessibility questions and accommodations.
**No refunds can be processed in the 36 hours preceeding the event.