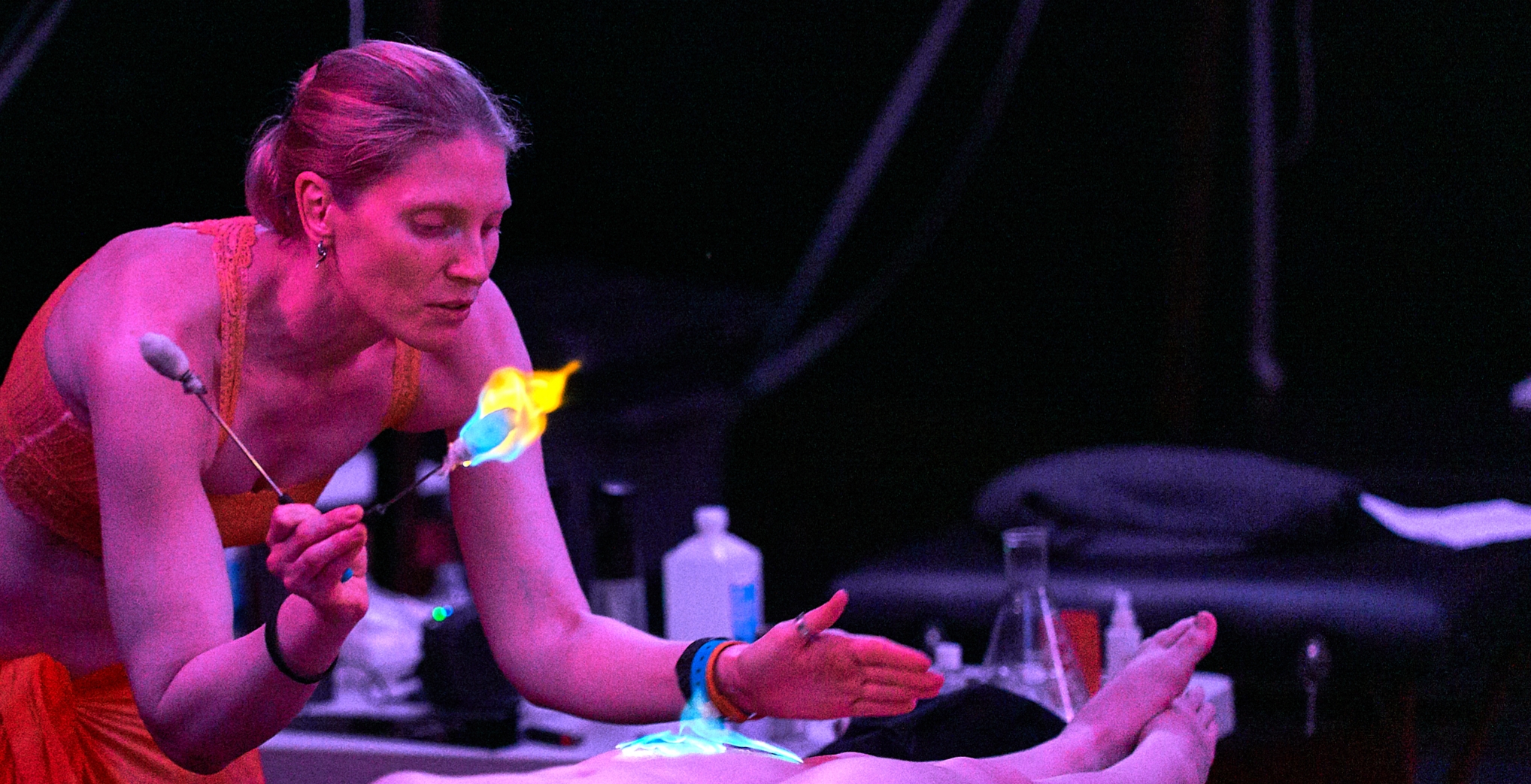 Pyro-Passion: Fireplay with Stefanos & Shay
Fire play basics and beyond! In this class, Stefanos & Shay will discuss and demonstrate methods for making your fire play sensual, erotic, and painless…or "punishing" the masochist in your life with a scary and sadistic fire scene.
They will discuss pyro tools, safety, executing a scene, and bottoming for fire play, followed by specific techniques including fire with wands, spraying (including creating colored spray), flashing, bubbles, foam, and cupping.
Fire play requires constant attention to the details of the process as well as the rewards—this class emphasizes safety and mindfulness.
At the end of the session, as time allows, class participants will have a chance to experience fire play as a top or bottom.
Class from 8-10pm, doors open at 7:30pm
Tickets $20 at the door, $15 in advance
About the presenters:
Stefanos & Shay are a vivacious, unconventional D/s couple whose entertaining, information-packed classes have been called "better than a Vegas act." Shay is a medical professional and self-suspension maven; Stefanos is the CEO of Bondage-a-Go-Go and Steward of The Upper Floor on Kink.com. They identify as pansexual polyamorous playsluts, purveyors of perversion, and alliteration fetishists! In between traveling internationally to present and perform, they are based in San Francisco, where they host over 60 events a year (including BENT, Twisted Windows, Self-Suspension Open Space, & Bondage-a-Go-Go) and were named King & Queen of Pervert's Prom in 2006!
Photos by Wintersong