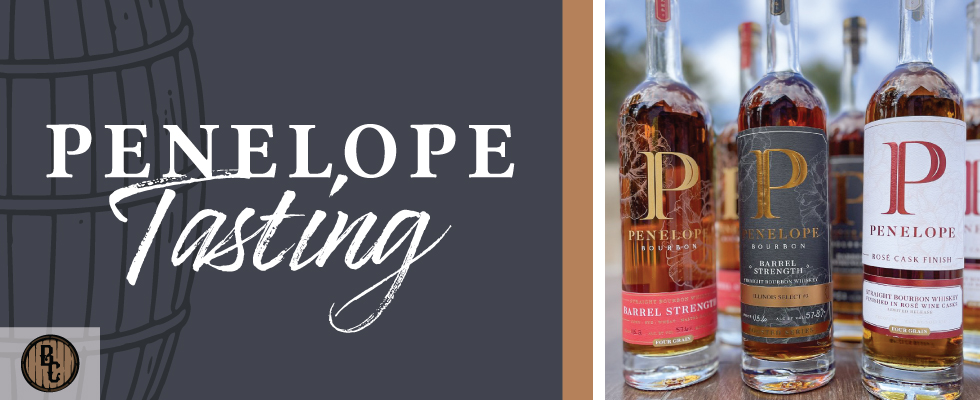 Bourbon Chronicles Presents
Penelope Tasting at Racine Zoo
Fri, Jun 3 from 5:30pm - 8:30pm
Non-Drinking Admission
more info
This ticket only includes dinner, no bourbon tasting.
Join Bourbon Chronicles on Friday June 3rd, 2022 at 5:30 pm to enjoy three unique offerings from Penelope! We are excited to be moving back outside to one of our favorite places for events, The Racine Zoo! Our food pairings are created from scratch by Corey Oakland of Red Onion and are sure to complement each expression we will be sampling.
Penelope Bourbon was crafted and created in a classic American tradition – to celebrate an impending birth of a child. In 2018, Mike Paladini and his wife, Kerry, found out they were expecting a baby girl, Penelope. To commemorate this occasion, Mike quickly realized he wanted to create a spirit that embodied the daily joy of celebrating life's pleasures – big and small. Teaming up with his close childhood friend and neighbor, Danny Polise, they set out to discover and produce a Straight Bourbon Whiskey everyone could appreciate and enjoy. A company was born.
Today, Penelope Bourbon is sold in over 26 states nationwide and 4 countries. Proving that with enough love and care, and hard work, anything is possible.
Penelope offerings for the night will be:
1 oz. Barrel Strength

1 oz. Barrel Strength Toasted

1 oz. Rose Cask Finish
Included will be two theme-based raffle baskets with select bourbon and other goodies to take home. Plus, some lucky guests will go home with bottles of bourbon just for attending! We will also give away 1 Bourbon Chronicles Exclusive Cigar Stave with a Glen Cairn glass and 1 exclusive tasting stave with 3 Glen Cairn glasses. There is limited seating for this experience so buy your tickets before they are sold out!
Our events are a unique experience that bring people together from all over to share a common interest of their love for bourbon while organically creating new relationships and fostering existing ones.
The event runs from 5:30 pm to 8:30 pm, we will begin sampling the expressions at 6:30 pm.
Additional info about the event:
There will be a bar with beer, wine and other bourbon selections for purchase.
Please email bourbonchroniclesllc@gmail.com to advise of any food allergies or special requests when you purchase your tickets.
Ticket sales end Monday, May 30th, 2022 at 12PM.
Must be 21 or older to attend.