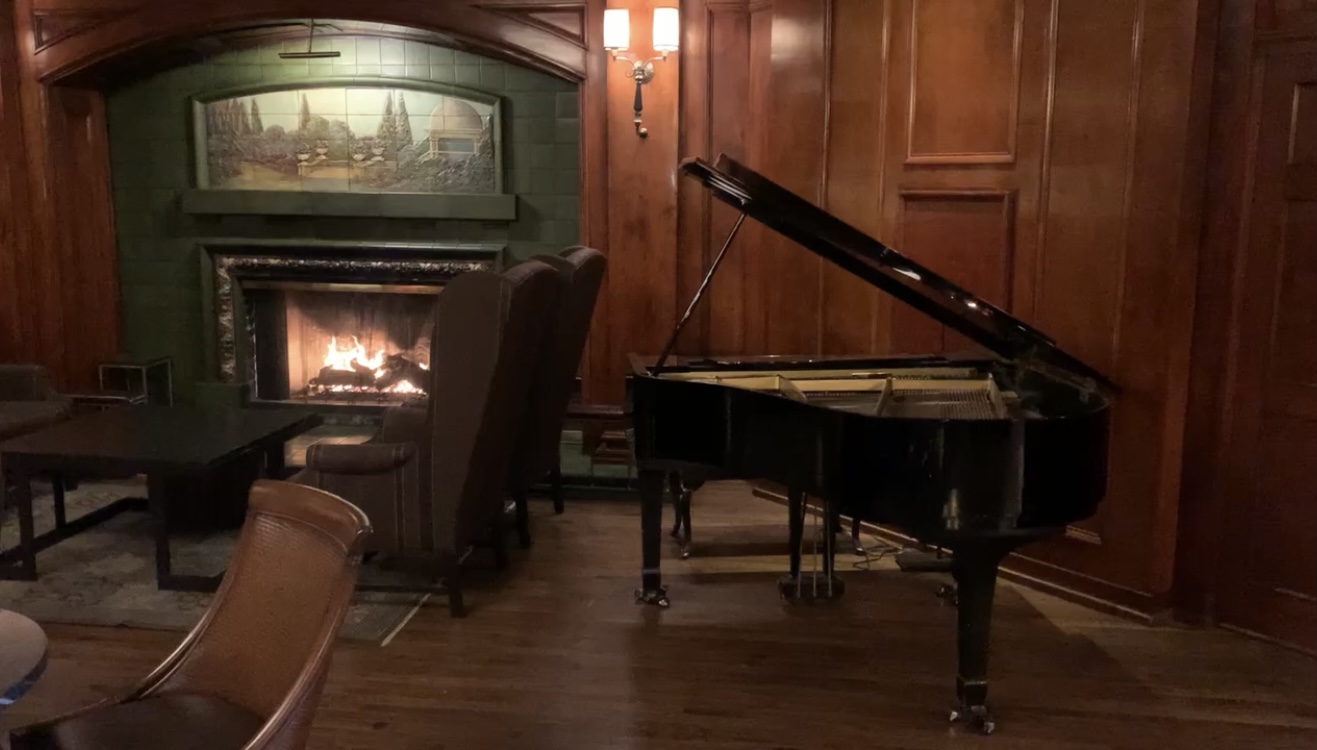 Silent Reading Party (Late-Night) - December 13
Wed, Dec 13 from 9pm - 11pm
Love Seat for Two (admits two)
Table for Three or Four (admits up to four)
Whenever there's a reading party, the Fireside Room at Hotel Sorrento goes quiet and fills with people. You bring whatever you feel like reading and read it silently, to yourself, while Paul Matthew Moore plays exquisitely relaxing piano music and servers bring you food and drinks.
Click here to see photos of the tables, chairs, and barstools available for reservation.
Note:
You must be 21+ to attend this party, as it takes place in a room with a bar.
There is a $20 food or drink minimum per person, which is not included in the reservation fee. The dessert menu and after-dinner drinks menu from the Sorrento's restaurant STELLA is available during this party.
The reading party makes for a romantic date night, a relaxing night out with friends, or a fun solo activity in the city. The Silent Reading Party has been replicated around the world — from San Francisco to Brooklyn, from Nigeria to Australia — but we started it in Seattle, and we do it best.