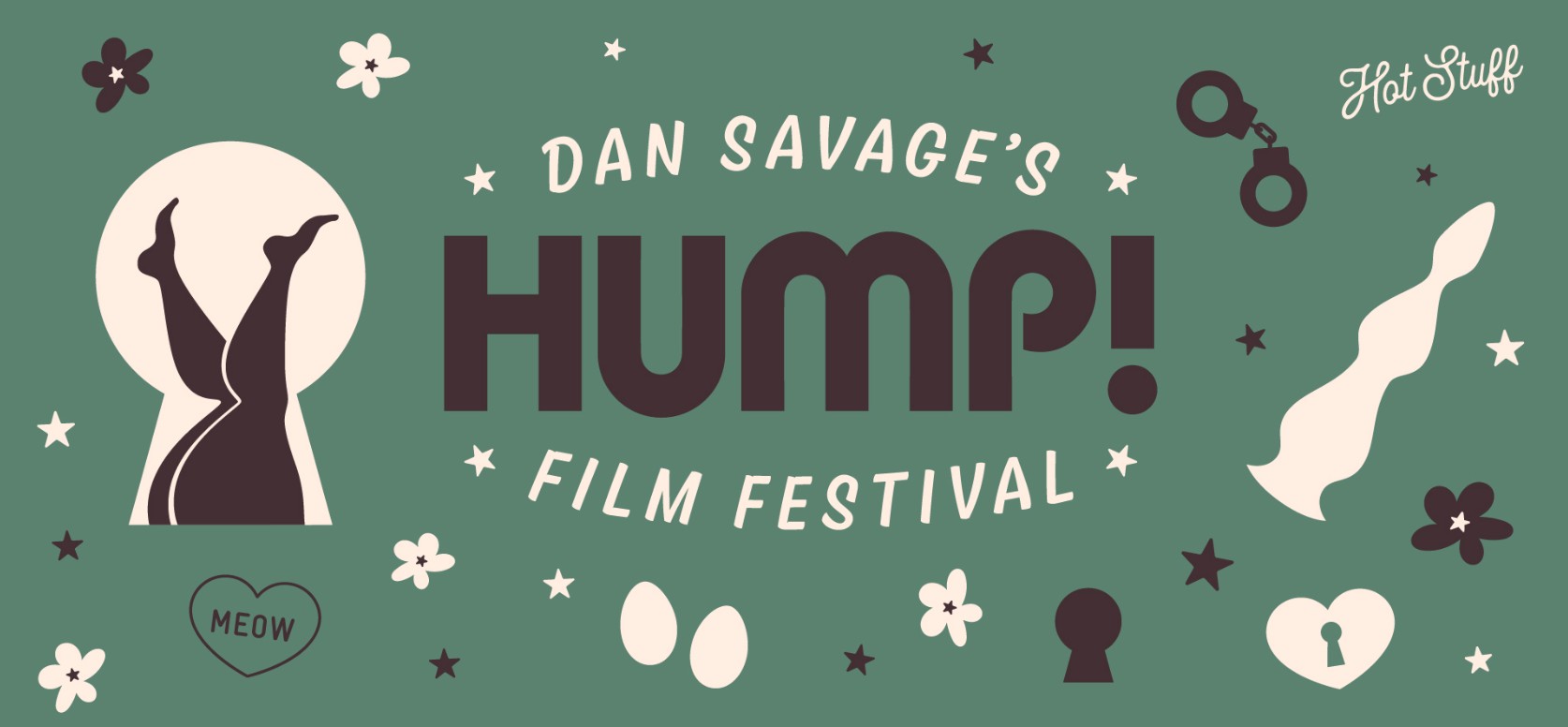 2021 HUMP! Film Festival - Washington D.C. Streaming
Streaming 24 hours only starting Nov. 5th at 8pm (Eastern)
Can't make it to the theater? Stream the 2021 lineup of sexy short films, curated by Dan Savage at home for a limited 24 hour period.
Not sure if you've seen this lineup yet? This is the most recent HUMP! lineup which streamed online between January 30th - March 6th and is now on tour in theaters this fall. If you are unsure if you have already seen this program, please review the film names, descriptions, and trailer!
The indie porn festival for EVERY body! HUMP! is a lovingly curated festival of short erotic films made by real people for real people. The filmmakers and stars show us hot and sexy, creative and kinky, ultimate turn-ons and craziest fantasies. Our program is a cornucopia of body types, shapes, ages, colors, sexualities, genders, kinks, and fetishes—all united by a shared spirit of sex-positivity. HUMP! will shock you. HUMP! will make you laugh. HUMP! will turn you on. HUMP! has been successfully disrupting the way America sees, makes, and shares porn since 2005. Come and get some!
Special thanks to our sponsor Afterglow! - xoafterglow.com